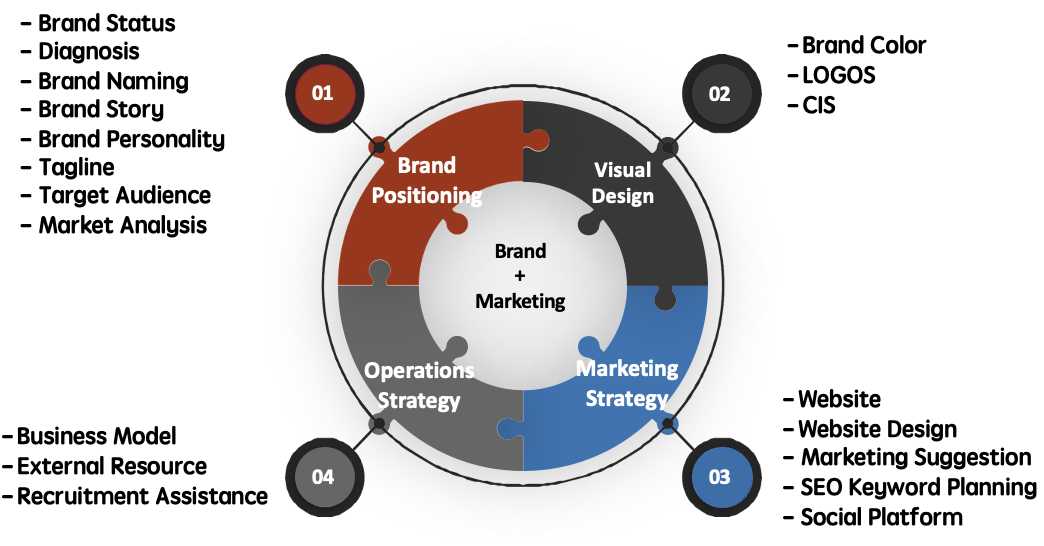 As an entrepreneur you have to know all the elements and the structure of Branding
Branding is not formed in a day. It is what customers feel about you. From brand story, visual design to social platform management, all the elements are intricately intertwined so that every step must be well-planned.

EaseeGlobe analyzes your current branding status and examines your plans and vision. Through collecting in‑depth information and understanding the pain points that have been troubling you, we create the name, the story for your brand, then define your personality, positioning and CIS(Corporate Identity System) that separate you from others. After brand positioning and visual design, we turn focus on the marketing aspects. Our team specializes in building a website that aligns with your brand personality and brand visual Identity to further empower your storytelling. And along with a string of marketing strategies from SEO keyword planning to social platform management, your brand recognition will significantly increase.

EaseeGlobe is a branding consultancy that architects comprehensive branding system that spans across all touchpoints and connects all the dots.